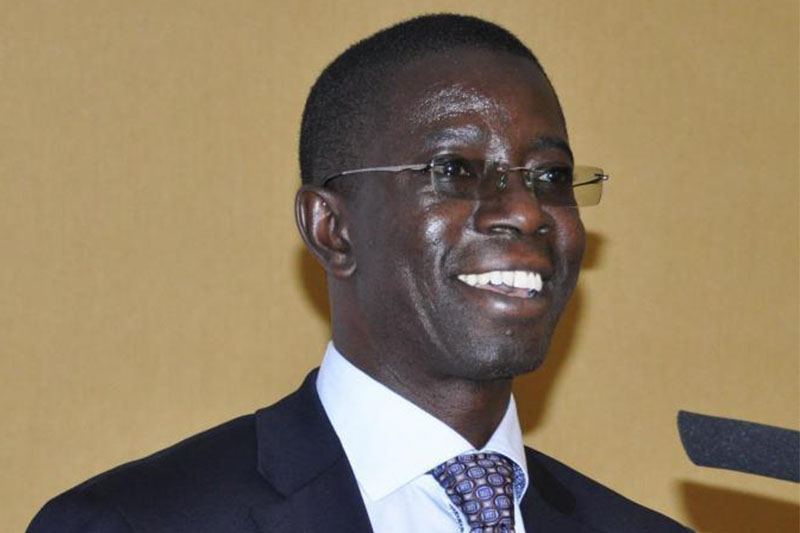 Professor Edward Kirumira
Advisory Board Chair
B.A. (Mak), MA (Exeter), PhD (Copenhagen/Harvard)
Address
School of social sciences, Makerere University
P.O. Box 7062 Kampala, Uganda
Tel: +256 414 545040; Mobile +256 752 767 439
Fax: +256 414 530185
E-mail: ekirumira@ss.mak.ac.ug
Prof. Edward K. Kirumira is the Principal of the College of Humanities and Social Sciences at Makerere University. He was the Dean, Faculty of Social Sciences since 2003 for eight years and before that was the Head of Department of Sociology, Faculty of Social Sciences, for five years.
Prof. Edward K. Kirumira trained at Makerere University, Exeter University (UK), the London School of Hygiene and Tropical Medicine, and the University of Copenhagen Denmark in collaboration with Harvard University USA. Prof. Kirumiraspecialised in Population and Reproductive Health with extensive research work in HIV/AIDS, emergent diseases and international health issues, family relationships, health seeking behaviour, poverty and rural development studies. He is a Professor of Sociology.
At University level, Prof. Kirumira has served as a member of Makerere University Senate and varied sub-committees of Senate including Quality Assurance, Academic Programmes and Library Committee. He has also served on the University Council and Vice Chancellor and Deputy Vice Chancellors' Search Committees. He was a member of the Steering Committee for Sida/SAREC Programme Support to Makerere University between October 2002 to October 2010. Between 2005 to August 2006 he served as a member of the Makerere University HIV/AIDS Policy Development Committee. And the Chair, Makerere University NUFU Programmes Assessment Committee from 2006 to date. From July 2009 to September 2010, Prof Kirumira served as Chair, The Makerere-MazruianaOrganising Committee (charged with the establishment of a Chair and Endowment Fund and the East African Ali A. Mazrui Centre for Global Studies).
He is a founder member and chair of the Programme for African New Generation of Academics (PANGeA) network currently involving Makerere University, Stellenbosch University, University of Nairobi, Dar es Salaam University, University of Malawi and University of Botswana.
He is a member, Board of Directors (representing Makerere University) on the Makerere University Private Sector Forum. He is also a member, NORHED Institutional Development Committee for the new Norwegian support programme proposal.
At National and International level, Prof Kirumira is a member of the Partnership Committee for HIV&AIDS, Malaria and TB National Response of the Uganda AIDS Commission; Government Representative, Board of Governors Uganda Management Institute (UMI); and member of the UMI Appointments Board and Quality Assurance Committee. He is the Government Representative, Board of Governors Makerere College School – and Chairman Finance & Planning Committee.
Prof. Kirumira is the Treasurer, Uganda National Academy of Sciences (UNAS), UNAS Fellow and Council member, and Chairperson of the Uganda National Academy of Sciences Forum on Health and Nutrition. He chairs the Resource Mobilization and Planning Committee of Uganda Central Coordinating Mechanism for the Global Fund for HIV/AIDS, TB and Malaria country programme and has offered technical advisory role to national, regional and international bodies.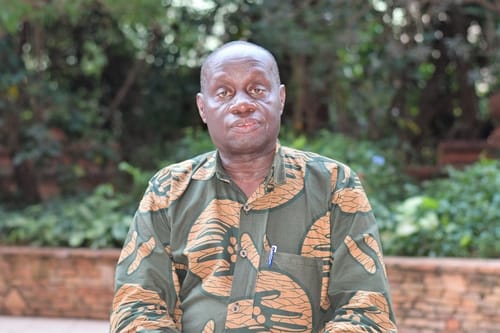 Mr. James Ssembatya Kaboggoza
The late Kaboggoza Ssembatya James (RIP), was a former Assistant Commissioner in charge of children affairs in the Ministry of Gender, Labour and Social Development and he had over 30 years experience in child protection programming, social sector planning and management, child rights training, project planning and management, social policy analysis and orphans and other vulnerable children programming. He held an honors degree of Makerere University in social work social administration and a post graduate diploma from Victoria University, Canada in youth and children studies.
Mr. Kaboggoza was involved in various research projects related to child protection; violence against children, situational analysis of OVC, situational analysis of the elderly persons and people with disability, child poverty analysis, and assessment of the implementation of the UN convention on the rights of children and other international instruments on children which have been ratified by Uganda.
He passed on in 2021.  (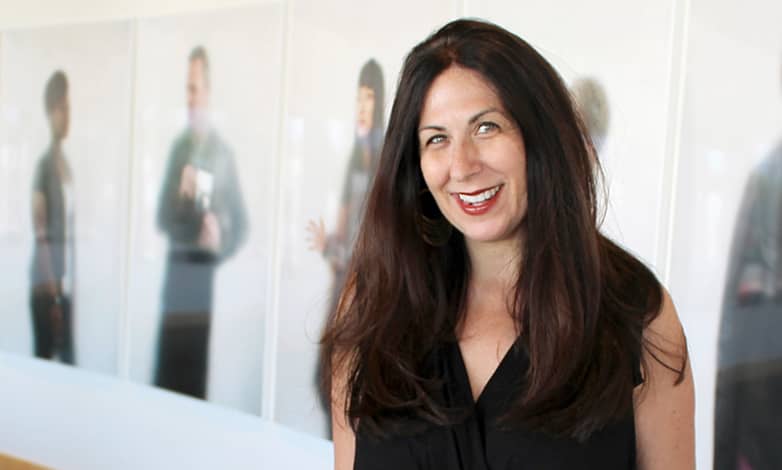 B.A. (OC), MA (CU), PhD (CU)
Address
60 Haven Avenue, B-4 Suite 432
New York , NY 100032
USA
Fax: +212-342-5222
E-mail: Is2302@columbia.edu85
Dr. Lindsay Stark is an Associate Professor of Clinical Population and Family Health in Columbia University's Program on Forced Migration and Health. She has over a decade of experience leading applied research on protection of women and children in humanitarian settings. Dr. Stark's particular area of expertise is measuring sensitive and difficult-to-measure social phenomenon. Dr. Stark has led assessment and evaluation projects in Africa, Asia and the Middle East. She has also helped pioneer the development of new methodologies such as the Neighborhood Method to assess incidence of human rights violations, a Participatory Ranking Method that has been included in a recent World Health Organization assessment toolkit, and the Child Protection Rapid Assessment in Emergencies Toolkit developed by the global Child Protection Working Group. Dr. Stark is the author of multiple publications on the rehabilitation and resiliency of former child soldiers and survivors of sexual violence, and previously served as the Director of Research and Curriculum at the Center on Child Protection, a teaching and research center jointly established by Columbia University, the University of Indonesia, UNICEF and the Government of Indonesia. Dr. Stark currently serves as Principal Investigator and Executive Director of the Child Protection in Crisis (CPC) Learning Network, a consortium of agencies and academic institutions that work together on global learning associated with children in disaster and war settings.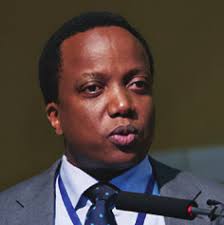 Country Director, TPO-Uganda
Address
TPO-Uganda P. O. Box 21646 Kampala, Uganda Tel: +256 414 510256; Mobile +256 772794806 Fax: +212-342-5222
E-mail: ponyango@tpoug.org
Mr Onyango is a Development Worker and presently the Country Director of TPO Uganda. Mr. Onyango possesses a Master of Science in International Development from University of Bristol, UK; a Post graduate Diploma in Monitoring and Evaluation Methods from University of Stellenbosch in South Africa and a post graduate Diploma in Humanitarian Action and Conflict from Oxford Brookes University, UK.
Mr. Onyango brings to AfriChild high level strategic management experience in the NGO sector. A board member on several local boards, he is also active on global boards such as; an Advisory Board member of the CPC Learning Network at Columbia University; a Steering Committee Member of the Global Social Service Workforce Alliance in Washington DC and an International Editorial Board Member of the intervention journal published by War Trauma Foundation, Netherlands.
Mr. Onyango's recent interests in the child protection sector cut across; strengthening formal and informal CP systems, practice oriented evidence building and developing a professional child protection work force. As a practitioner, Mr. Onyango brings to the AfriChild Centre close to 20 years of experience designing and delivering a broad range of interventions that protect children from abuse and exploitation and improve their livelihoods. These linkages will further provide AfriChild an opportunity to engage with civil society in further inquiry of promising practices, learning and developing an evidence base on what works for children.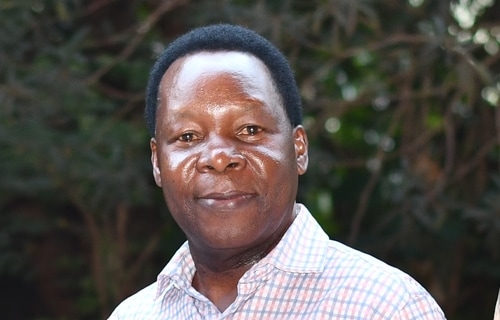 National Director, ChildFund International-Uganda
Address
Plot 71/72 Namirembe Road
P.O. Box 3341
Kampala, Uganda
Tel: +256 414 271513; Mobile +256 701666602
Fax: +212-342-5222
E-mail: smachingaidze@uganda.childfund.org
Simba is currently the national Director of ChildFund International in Uganda. He has over 23 years of international development experience having also worked for Plan International for many years. With 15 years as a national director in a variety of countries including, Togo, Malawi, El Salvador and Zimbabwe, he therefore has quite a rich experience in program development and management at community, national, regional and international level.
Simba has led country programs through periods of political turmoil, such as Togo under Eyadema in the 1990s, natural disasters such as floods and earthquakes, and most recently political and economic crisis in Zimbabwe. Simba also holds a varied educational background, he holds a Master's of Science in Social and Economic Statistics from George Washington University, USA, a Bachelor of Science in Geography and Economics, from the University of Ibadan, Nigeria, as well as a diplomas in Demography and Human Resources Management.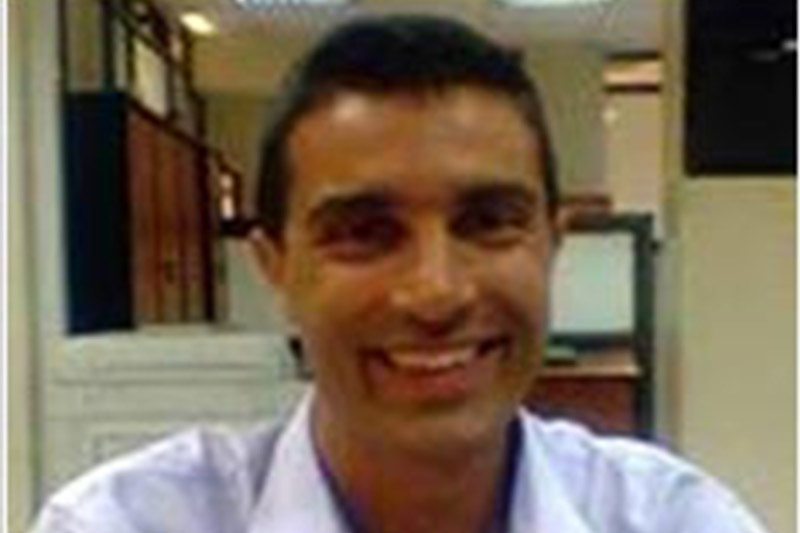 Chief, Social Policy and Evaluation UNICEF, Kampala
Address
UNICEF, Kampala Plot 9 George Street Tel: +256 414 545040; Mobile +256 752 767 439 Fax: +256 414 530185 E-mail: dangemi@unicef.org
Diego brings over 14 years of diverse experience in research and development in economics, including poverty monitoring and analysis, budget policy and evaluation, aid effectiveness and public financial management with international agencies and government institutions in Uganda, Malawi, Laos, Vietnam and Bangladesh.
Diego is a seasoned economist holding a doctorate, masters and bachelor's degrees in Economics.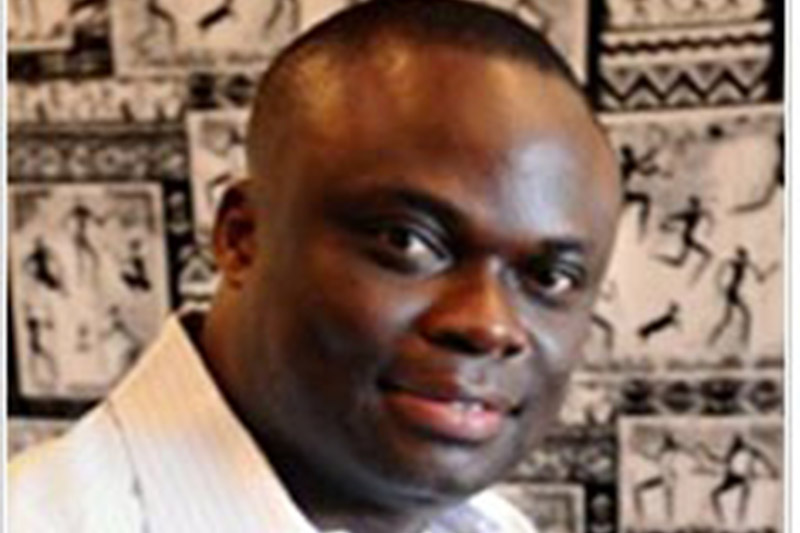 William E. Gordon Distinguished Professor
PhD, Brown School at Washington University in St. Louis
OFFICE PHONE: 314-935-8521
EMAIL:  
Fred Ssewamala leads innovative, interdisciplinary research that informs, develops and tests economic empowerment and social protection interventions aimed at improving life chances and long-term developmental impacts for children and adolescent youth impacted by poverty and health disparities in low resource communities. He holds a joint appointment in the Washington University School of Medicine, and directs the International Center for Child Health and Development (ICHAD) and SMART Africa Center.
Currently, Ssewamala is conducting five large-scale, NIH-funded longitudinal randomized control trials across sub-Saharan Africa: Kyaterekera Project, Suubi+Adherence-R2, Suubi4Her, SMART Africa, and Suubi4Stigma. Another project, Suubi4Cancer, explores care for children living with HIV with suspected cancers. In addition, he is a co-principal investigator on several training projects including the R25 RRT, T37 LEAD, and D43 CHILD-GRF that focus on training early-career researchers committed to careers in child behavioral health.
Ssewamala has over 100 peer-reviewed articles in journals including the Lancet, American Journal of Public Health, Social Science and Medicine, Journal of Adolescent Health, PLos One, Prevention Science, and Journal of Policy Analysis and Management. He serves on the editorial board of the Journal of Adolescent Health and co-edits the Global Social Welfare journal. He is a member of the Society for Social Work and Research, American Public Health Association, and the Siteman Cancer Center. Ssewamala is also a fellow of the American Academy of Social Work and Social Welfare.